The 2021 China (Guangdong) International Tourism Industry Expo (CITIE), hosted by Tourism Development Research Center of Guangdong and organized by GZL of LN Holdings, was successfully concluded on September 12 in Guangzhou. This year, CITIE is focus on the theme of building Guangdong into a leading position in digital culture, a new highland of cultural creativity, a demonstration zone of cultural tourism integration and a world-class tourism destination in Guangdong-Hong Kong-Macao Greater Bay Area.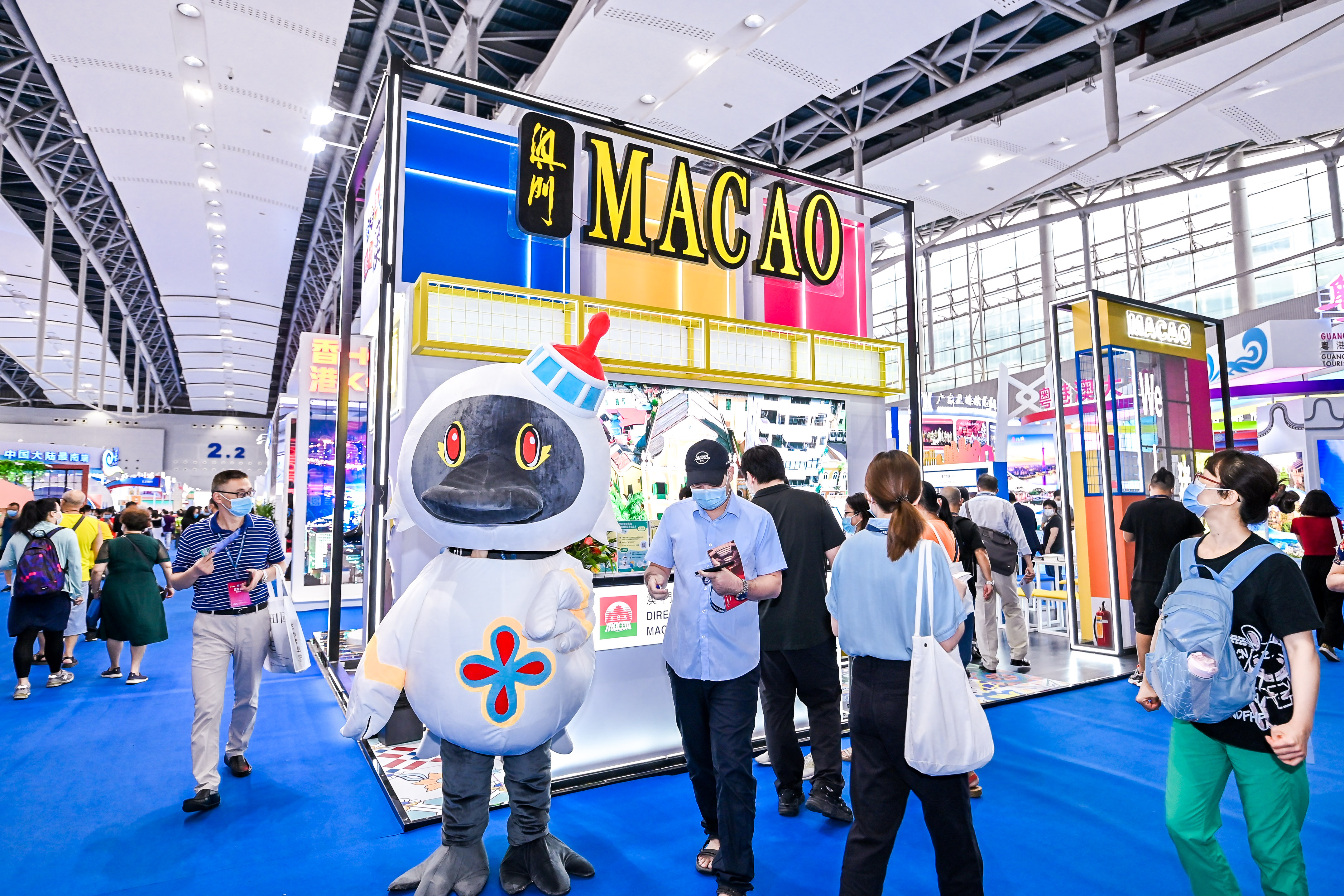 On the principle of "hosting exhibition with safety" and "hosting exhibition in high quality", CITIE organized a series of activities in industry exchange, resource promotion and subsidies for the public etc, attracting cultural tourism delegations from more than 30 countries and regions, more than 10 provinces (regions and municipalities) and 21 prefecture-level cities within the province, agencies, hotels, scenic spots and other cultural tourism enterprises, as well as "travel-related" enterprises from other fields to participate in the expo.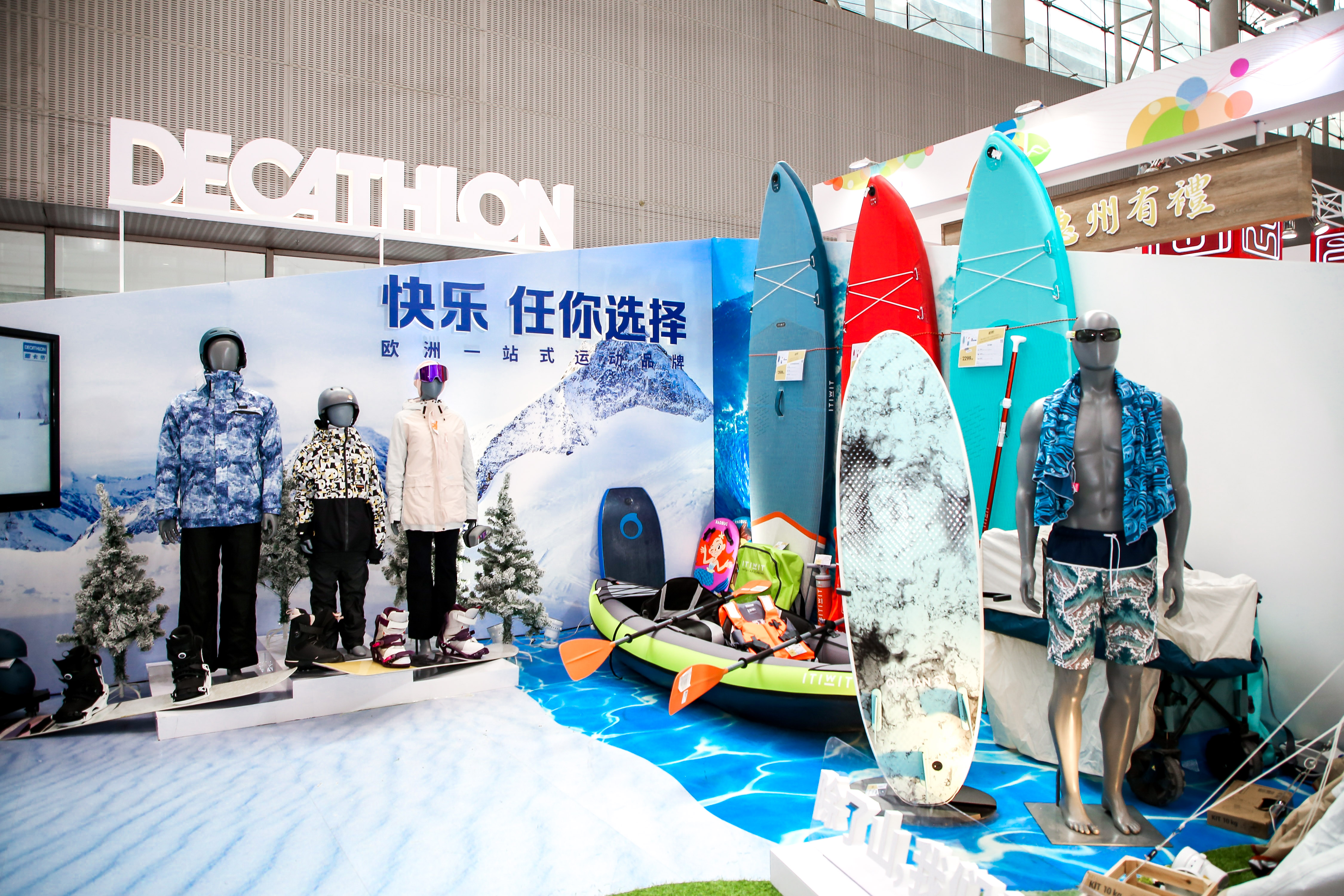 Boost cultural tourism consumption
In 2021, CITIE took a number of pragmatic measures to boost confidence, promote consumption, and protect people's livelihood in order to help the cultural tourism market recover and develop in the post-epidemic period.
During the expo, the Department of Culture and Tourism of Guangdong issued nearly 10 million yuan of subsidies to the public for the cultural tourism consumption season. Travel agencies such as GZL, Guangzhou Jinma, CITS Guangdong, GDCT, Holiday Passage, CCT, TEDA Tourism and other travel agencies formed a cultural tourism hot sales area, introducing a variety of products such as travel routes, scenic spot tickets and hotel room vouchers. In addition to enjoying the primary benefits of the products, the public could utilize online payment, on-site card payment and other ways together with the usage of vouchers to stack larger benefits of discount. According to preliminary statistics, the cultural tourism consumption vouchers directly boosted tourism consumption by around 50 million RMB.
In other pavilions, a wide range of tourism commodities and cultural creative products were popular, and sports goods, agricultural products and other new products integrating with cultural tourism were also widely favoured. CITIE 2021 had more diversified consumption products for the public, broader tourism consumption fields, and highlighted the cultural tourism industry's comprehensive driving force to the national economy.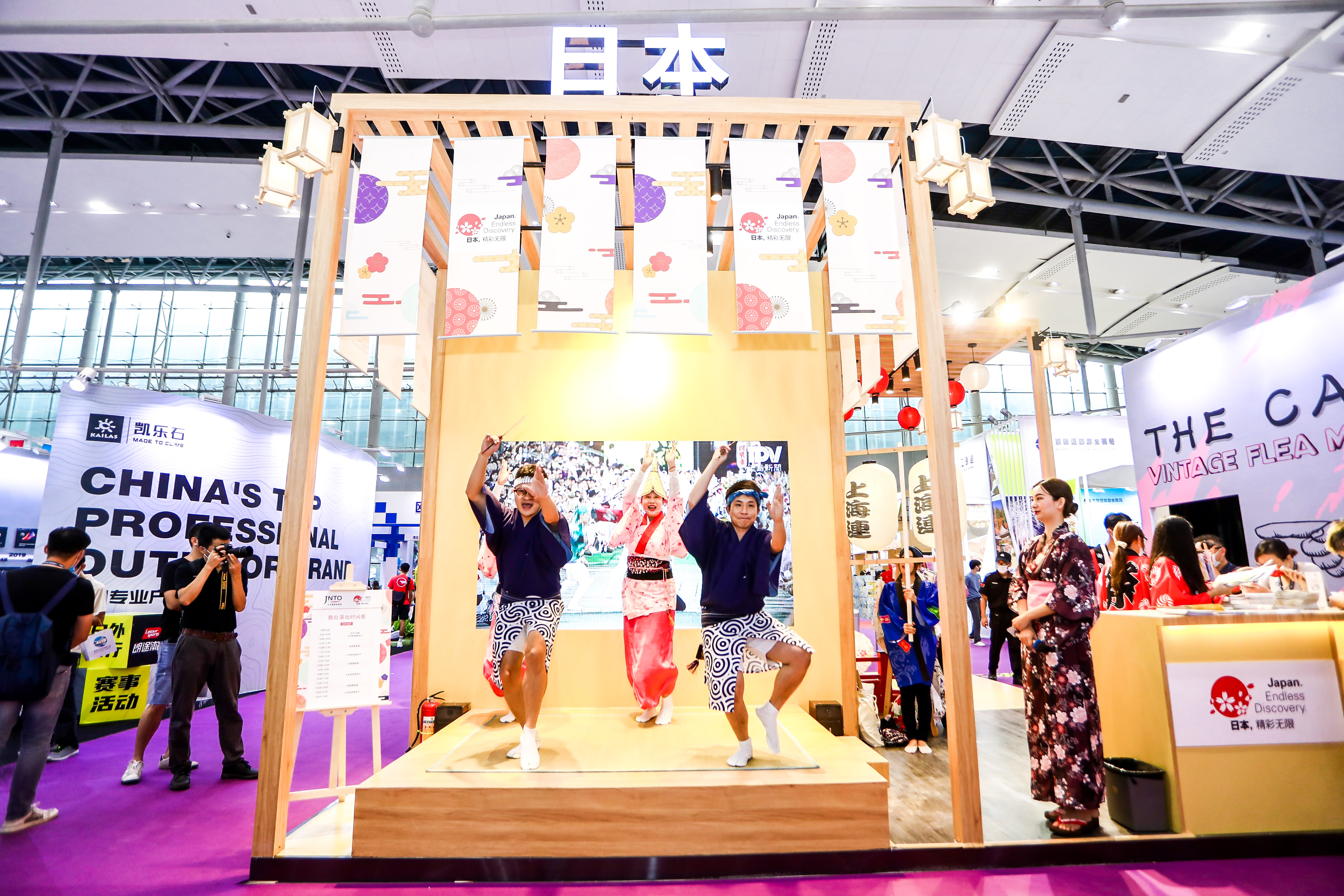 Promote destination resources
Relying on the huge tourism consumption market and gathering worldwide high-quality tourism destinations, travel service agents and suppliers, CITIE is the "first choice" for tourism destinations, organizations and enterprises to expand the tourism market.
In 2021, Guangdong collaboration and partner assistance delegations from Inner Mongolia, Anhui, Jiangxi, Guangxi, Guizhou, Heilongjiang Yichun, Tibet Linzhi and Sichuan Ganzi, as well as Lake Songhua Resort, Ocean Flower Island and other provinces (regions) jointly demonstrated the unique charm of beautiful China; the cultural tourism administrations of 21 prefecture-level cities within Guangdong province, Hong Kong and Macao together with the Grandview Culture & Tourism, Canton Tower and other high-quality tourism destinations presented the Guangdong-Hong Kong-Macao cultural tourism vitality; The European Pavilion, African Pavilion, American Pavilion and Pacific Island Pavilion were on-site showcase platforms for overseas tourism destinations. Heilongjiang Yichun exhibited for the first time with the theme of "Yichun in the Forest - Home in the Forest".
More than 3,000 copies of promotional materials were distributed on the first day of the Yichun pavilion, reflecting Guangdong tourists' interest for forest ecology, wellness tourism products and their strong tourism demand. Ecotourism has become a consumption trend in the post-epidemic era. Croatian National Tourist Board chose CITIE as its first participation expo in southern China together with hosting a tourism promotion, which received an enthusiastic response.
During the regular stage of epidemic prevention and control, CITIE is still an important platform for domestic and foreign tourism destinations in image publicity, brand marketing, and product display and sale.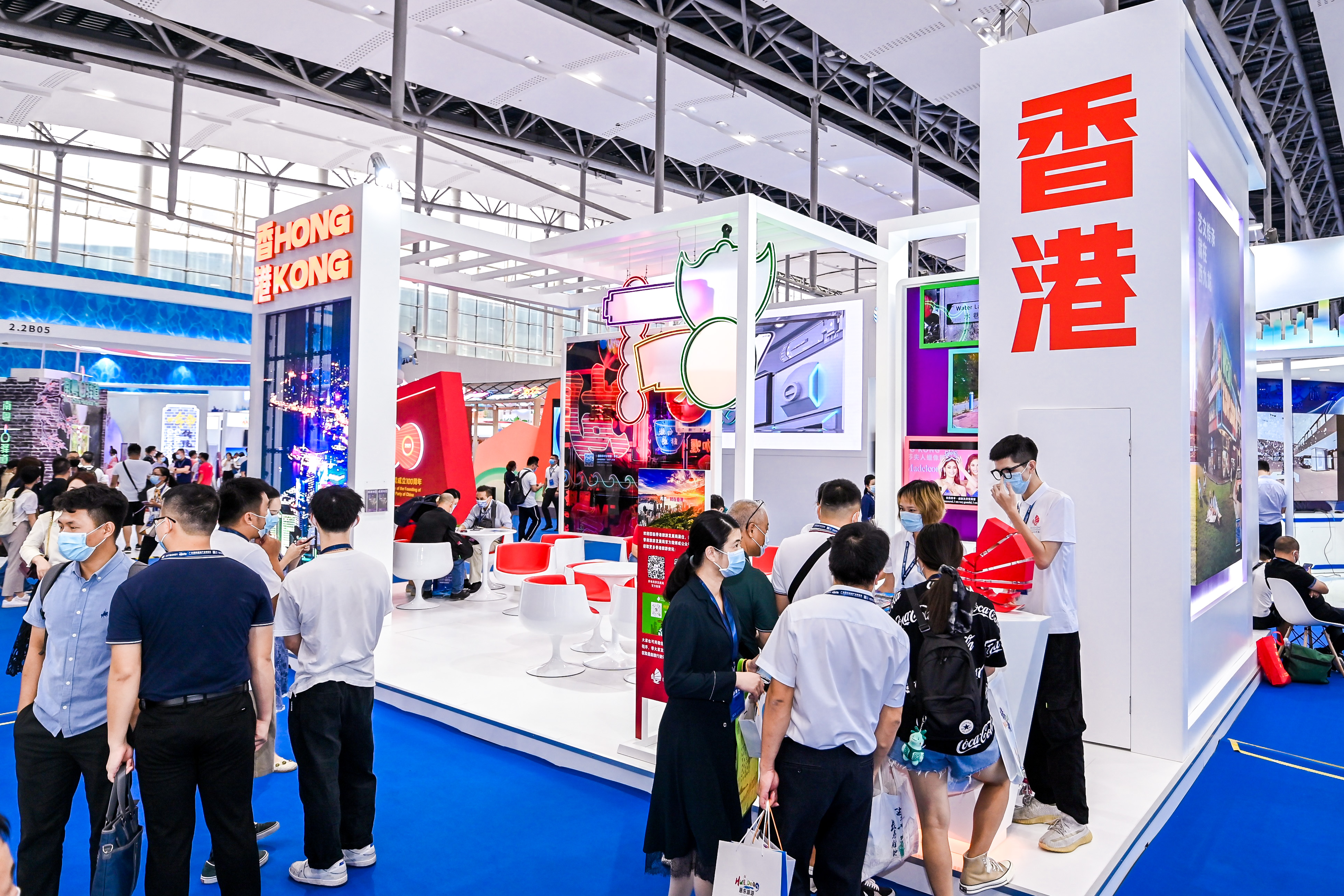 Stimulate new business patterns in cultural tourism integration
This year, CITIE focused on shaping tourism with culture, and highlighting culture with travel, actively promoting the integration of culture tourism with other fields; exhibitors were more diversified with many new business patterns of culture tourism emerged. For example, animation, study tourism, countryside, sports, arts and crafts and other "new cultural tourism" field institutions and enterprises have debuted in the exhibition, presenting new business patterns, new products, new services for consumers, indicating cultural tourism integration has entered the stage of high-quality development.
With the platform of the CITIE, CGDG, China Mobile Group Guangdong, Meituan, Guangdong Xinghai Performing Arts Group, Kailas, Decathlon, Pazhou-Hong Kong-Macao Ferry Terminal, Guangdong Animation & Comic Industry Association, etc. activly expanded the scope of business and cooperation opportunities in the cultural tourism industry, and explored the new needs of the cultural tourism consumer market.
This was the second year for Guangdong Animation & Comic Industry Association to participate in the CITIE, and its secretary-general Gangmin Ao said, "the number of visitors in the first morning has been more than the total of the three days last year, and we have discussed in details with two other provincial cultural tourism departments, reaching preliminary cooperation intentions."
Under the background of the regular epidemic prevention and control, the cross-border cooperation of enterprises has increased, and CITIE provides a platform for the exchange and cooperation of industrial resources linking "culture and tourism +" related industries, helping culture and tourism enterprises to break through the dilemma under the epidemic, and helping the integration of cultural tourism and its high-quality development.
Introduce new technology in digital cultural tourism
CITIE 2021 seized the opportunity of digital cultural tourism development, from culture & heritage museums, tourism, theaters and other grand visual feast in the cloud, to the novel and chic 3D experience of digital cultural tourism, comprehensively displaying of information technology in the cultural tourism industry as an innovative model. Digital Cultural Tourism Pavilion empowered CITIE, and high-tech was more technologically advanced and innovative in culture for public benefits.
Guangdong Xinghai Performing Arts Group launched the "Digital Culture Station" zone, presenting new applications of VR technology in the fields of cultural museum, cultural heritage, tourism, performing arts, exhibitions, shows, theaters, etc.; through "supporting government, digital cultural heritage, smart scenic spots, worry-free travelling" four modules, China Mobile Group Guangdong showcased the 5G technology achievements. New technologies penetrated into the interactive aspects of the exhibition and changed the ecology of cultural tourism industry. Naked-eye 3D technology is embedded in many places, and the "digital exhibition" app is launched with pavilion guidance and activity check-in functions to realize the online and offline linkage, reflecting the broad prospect of digital transformation of the cultural tourism industry.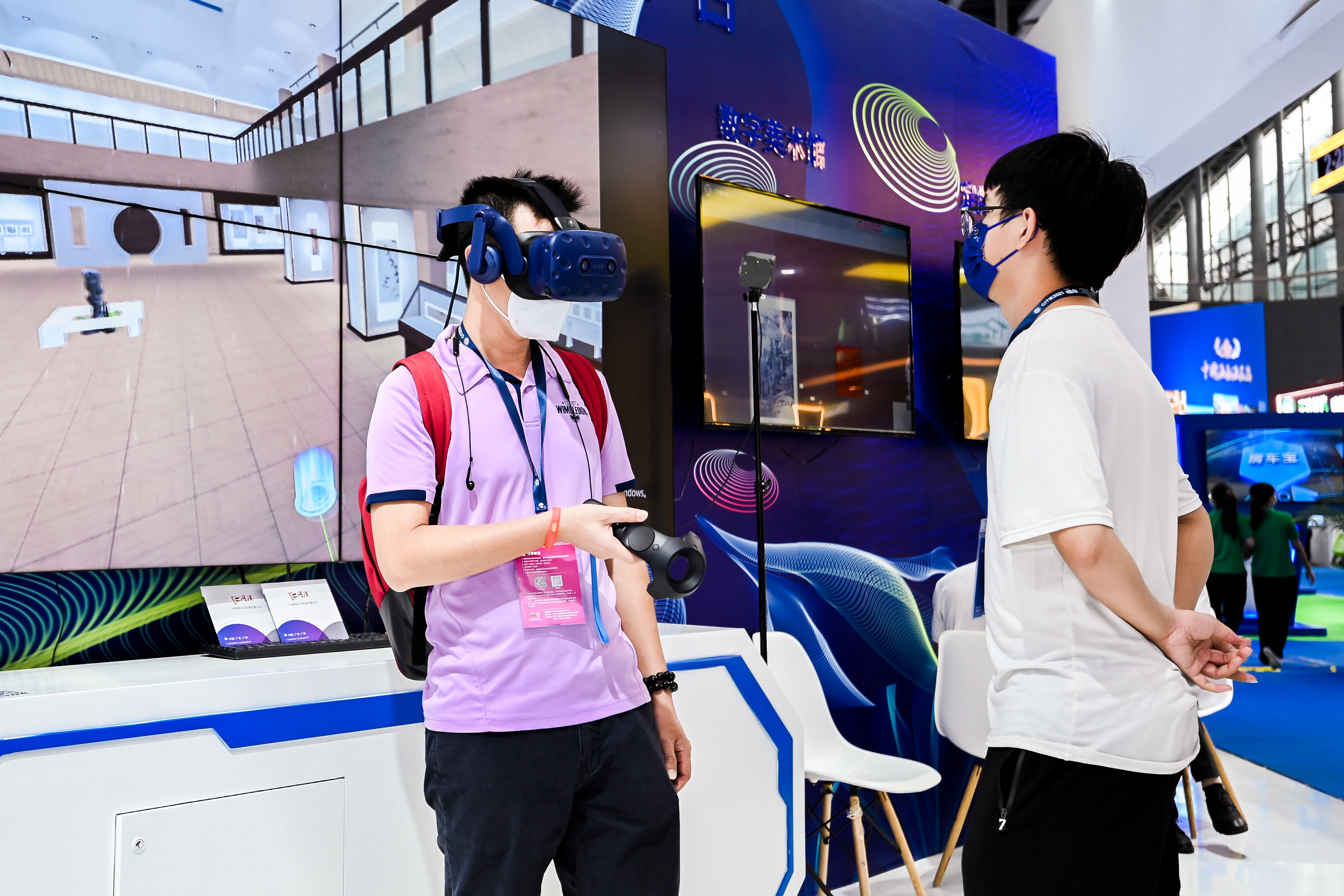 Strengthen exchange and co-creation in cultural tourism industry
In 2021, CITIE highlighted "meetings support exhibition", gathering industrial key leadership strengths, focusing on the trend of hot spots, contributing group wisdom to the cultural tourism industry development.
For the first time, the professional activity brand of "Guangdong Culture and Tourism Industry Group" was launched, and four live broadcasts of "Tourism Expo Month" were operated online before CITIE, and nine professional forums were held on site during CITIE, covering the fields of digital tourism, countryside tourism, ice and snow tourism, museum tourism, cultural creative Park, B&B, study tour, night tour, scenic spots, etc., which were highly appreciated by the industry.
In addition, 20 industry exchange and promotion activities and 4 buyer-seller speeding dates were held during CITIE, successfully attracting professional buyers from Shenzhen Tourism Association, Zhuhai Travel Agency Association, Foshan Travel Agency Association, Dongguan Travel Agency Association, Huizhou Tourism Association, Zhongshan Travel Agency Association, Jiangmen Tourism Association, Guangxi Tourism Association Travel Agency Branch, International Union of Travel and Tourism and tourism associations in and outside Guangdong provinces and related organizations of professional buyers group to participate in the procurement, effectively promoting tourism supply and demand exchange.
"CITIE is an annual gathering of the culture and tourism industry. Under the background of the epidemic, its successful hosting plays a positive role in promoting the overall recovery.", said by the head of Zhuhai Travel Agency Association.